Health impacts of air pollution
Air pollution can impact upon human health.
When you inhale, you breathe in air along with any pollutants in the air. The air and the particles travel into your lungs and airways. Along the way the particles can stick to the sides of the airway or travel deeper into the lungs and can have a harmful effect on health. Smaller particles are the most harmful to our health as they can be inhaled deeper into the airways and lungs.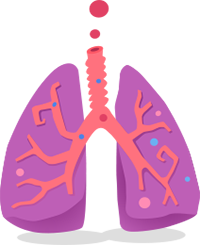 If you are young and healthy, air pollution is unlikely to have any serious effects. However, being exposed to high levels of air pollution for a long time can lead to more serious health symptoms. Generally, air pollution may cause minor effects such as irritation of the eyes, nose and throat, coughing, chest tightness and shortness of breath. Air pollution will affect you more when you're exercising outside.
High levels of air pollution, known as pollution episodes, can trigger asthma attacks. During a pollution episode, if you, your friends or your family have noticed that you are affected by air pollution then you should limit exposure to air pollutants. This does not mean staying indoors all of the time, but reducing levels of exercise or exertion outdoors. If you have asthma, you may find you may need to use your inhaler more frequently.
If you, your friends or family come under the following categories, the likelihood of experiencing health effects because of air pollution is increased:
People with heart disease
People with lung problems such as asthma
Pregnant women
People who work outdoors
People who exercise vigorously outdoors
Children under 14 whose lungs are still developing
It may be useful for you, family or friends to sign up to a forecast of when concentrations of pollutants are likely to be elevated, to do this go to https://kentair.org.uk/latest/forecast. Sign up today!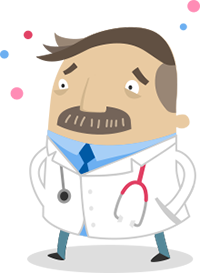 In the long term, air pollution is a major environmental risk to health as exposure to high levels of pollution over a long period of time is associated with an average reduced life expectancy of around 7-8 months. Outdoor air pollution in both cities and rural areas was estimated to cause 3.7 million premature deaths worldwide in 2012 according to the World Health Organisation!
The lower the levels of air pollution, the better the health of the circulatory (cardiovascular) and respiratory systems are in. The circulatory system enables blood to be pumped around the both and the respiratory system delivers oxygen to that system. By reducing air pollution levels it is possible to reduce disease from stroke, heart disease, lung cancer, and other respiratory diseases, including asthma.
Reducing air pollution could lead us all to having a longer and healthier life!